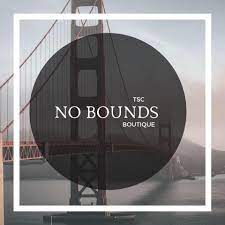 Rent your next dress, gown, or cocktail dress. Donations come in may different styles and sizes so there are a lot to choose from.
---
Interested in donating your outfit to the No Bunds Boutique? We are always accepting donations. Outfits that we are unable to use will be sold in our Thrift Shop with the proceeds going towards scholarships and local charities serving Travis Air Force Base. Email us for details or to arrange a pickup.
---
LOCATION: Inside the Travis Community Thrift Shop
ADDRESS: 560 Hickam Ave Building #247 (Parking/Entrance off Waldron St)
HOURS: Varies
ONLINE: Check out our No Bounds Facebook Page for the most recent news, hours, or inventory.

CONTACT: By emailing nobounds@travisspousesclub.com (Accepting Appointments)

---
RENTAL COST: $40.00
Proceeds go to the Travis Spouses Club general funds to offset supplies, cleaning, and maintaining inventory. Customers may rent a gown if they possess a US Department of Defense ID card.