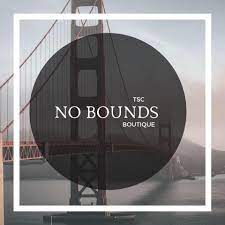 Purchase your next dress, gown, or cocktail dress. Donations come in may different styles and sizes so there are a lot to choose from.
---
Interested in donating your gown to the No Bunds Boutique? We are always accepting donations. Email us for details or to arrange a pickup.
---
LOCATION: Inside the Travis Community Thrift Shop
ADDRESS: 560 Hickam Ave Building #247 (Parking/Entrance off Waldron St)
HOURS: Varies
ONLINE: Check out our No Bounds Facebook Page for the most recent news, hours, or inventory.

CONTACT: By messaging our Facebook Page (Accepting Appointments)

---
COST: $20+
Proceeds go to the Travis Spouses Club general funds to offset supplies, cleaning, and maintaining inventory. Customers may purchase gown if they possess a US Department of Defense ID card, Are Active Duty, Reserves or National Guard. In order to better service our community, please one dress per calendar year.