SOCIAL EVENTS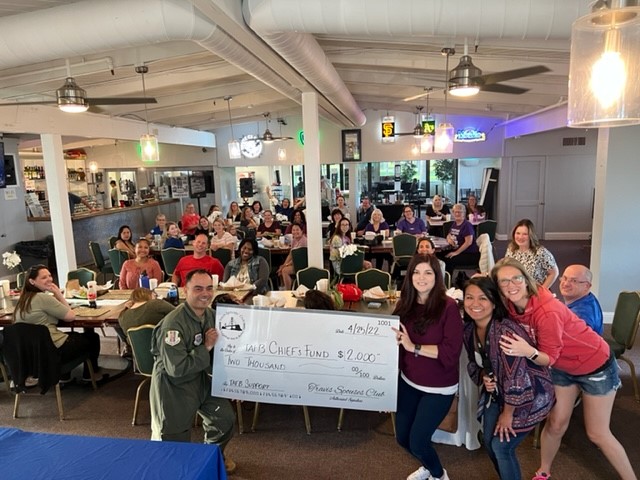 Our membership has monthly social events where we come together for games, prizes, food, and drinks. As an organization it is fun to challenge each other in trivia, race in scavenger hunts around the base, play bunco, tour a winery, have live music, or our big spring bingo just to name of few of the socials.
---
CHILD CARE
We always attempt to arrange an area and childcare providers for our membership to be able to have the ability to attend our monthly social events. Details and reservations for this service are on the event flyer.
---
MINI CLUBS
Some of our members have volunteered to coordinate the mini clubs activities. Currently we offer Secret Pal Mini Club, Mimosa Mini Club, Hiking Mini Club, Book Mini Club, Lunch bunch Mini Club, Mah Jong Mini Club, and Tots Mini Club.
---
CHARITABLE

TSC supports our local community by providing financial assistance through our Charitable Program. Through our fundraising efforts and the Travis Community Thrift Shop operations we are able give back to our military community.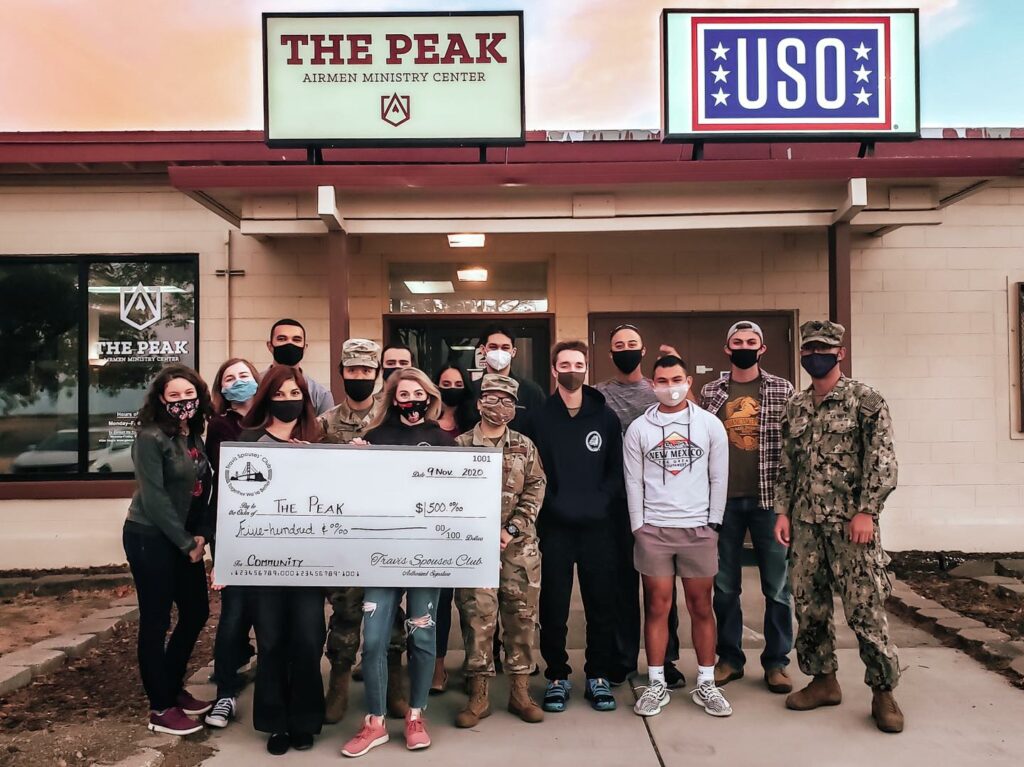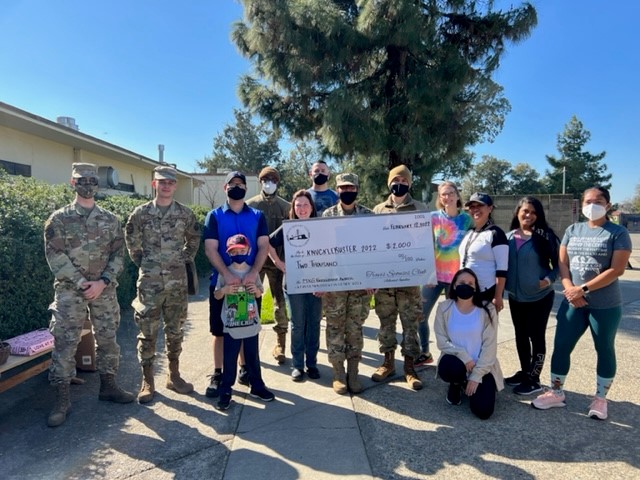 ---
PARTNERSHIPS
Due to the mobile nature of the military lifestyle, our membership consists of mostly short-term residents, but Travis Spouses Club Members are encouraged to act as military community ambassadors who will leave our surrounding cities an even better place than when they arrived. Travis Spouses Club Members seeks to become instrumental to creating long-lasting positive changes within the Travis Air Force Base community by establishing and solidifying networking connections with local and national non-profit organizations and agencies.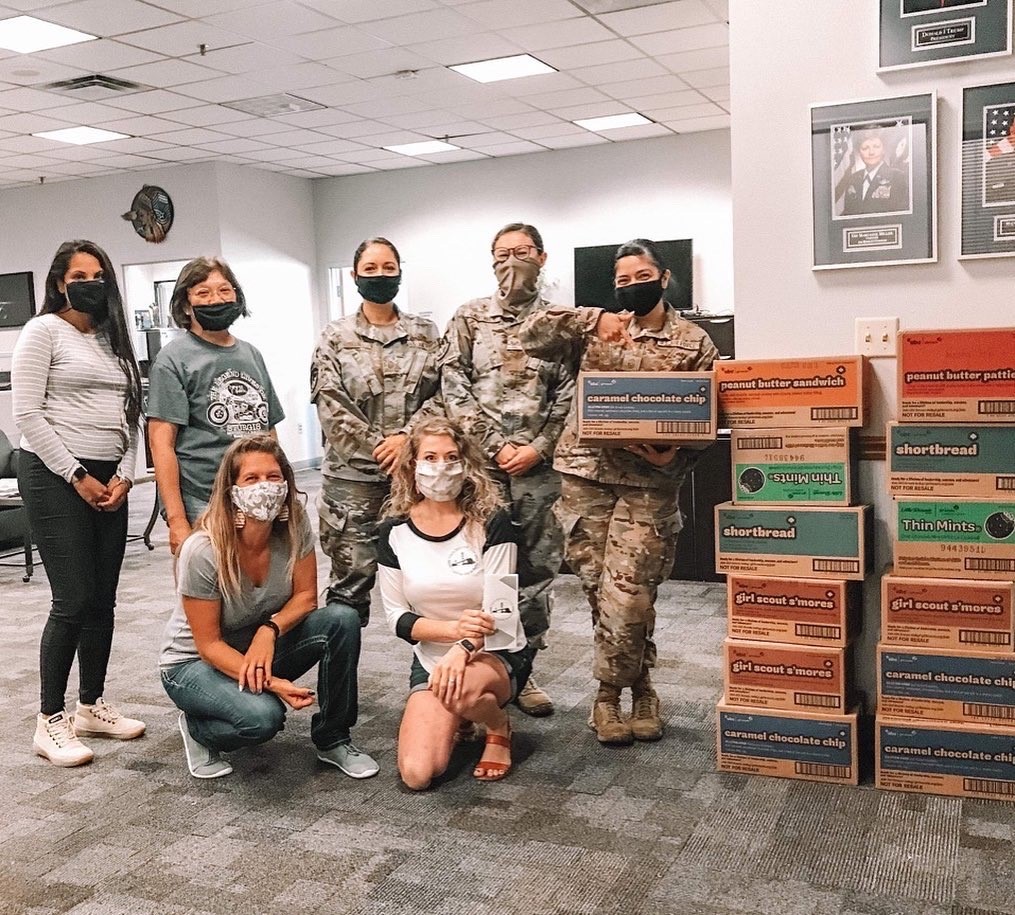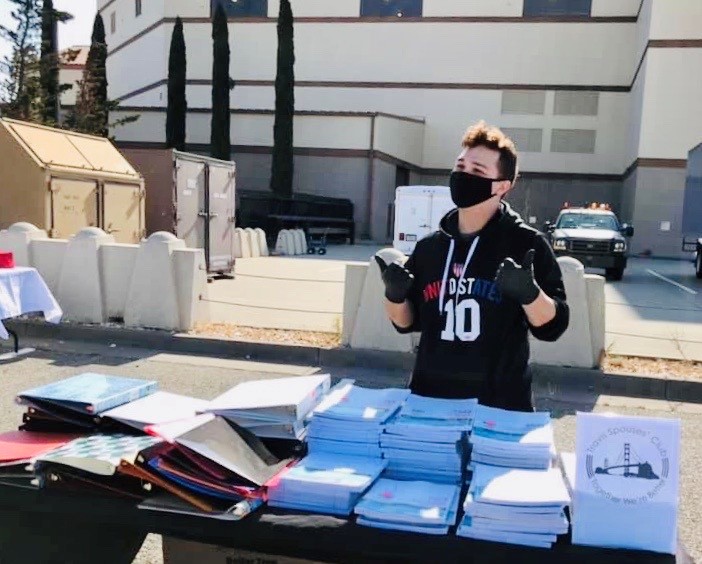 ---
OUTREACH
Representatives for a non-profit or agency that supports the military community wishing to request in-kind donations, email our Community Outreach Coordinator: outreach@travisspousesclub.com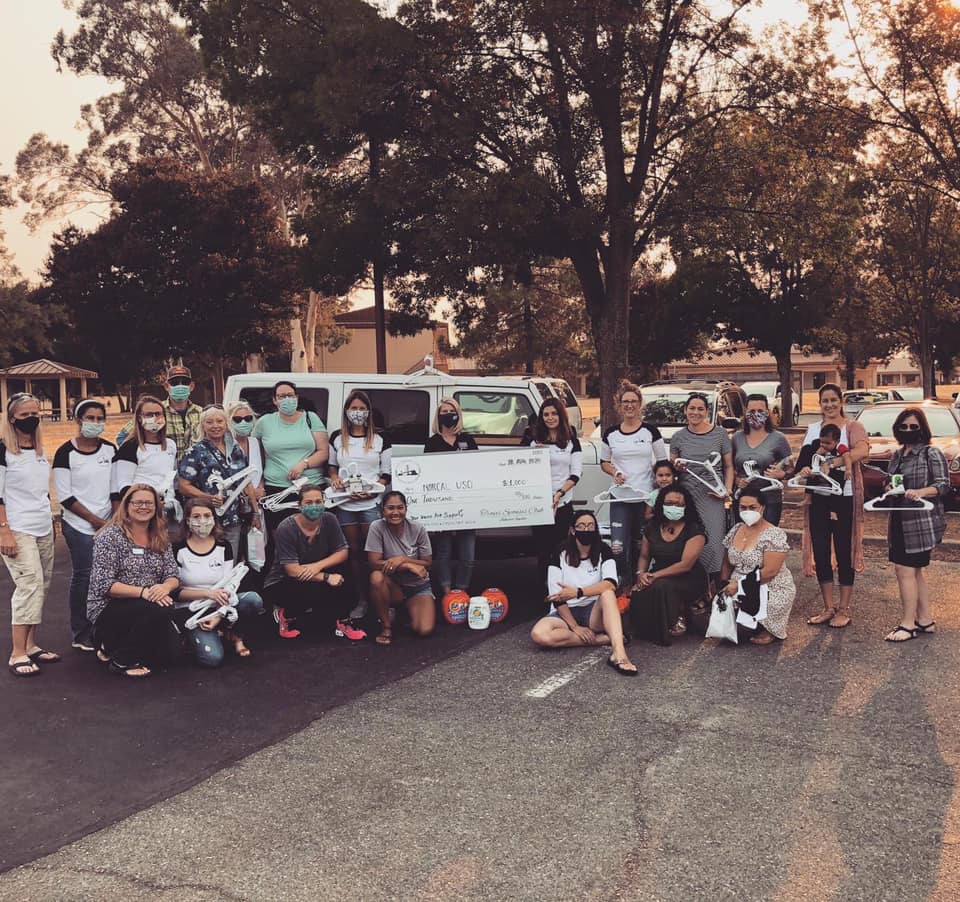 ---
FUNDRAISING
Our members come together and volunteer to raise funds for not only our social events, but many organizations that we support here at Travis Air Force Base. Some of our fundraising efforts include Air Show booth, Auction, Photography Sessions, Vendor Bazaar, Movie Events, Themed 5K runs, and many others.
---

BECOME A DONOR
As an eligible 501(c)(3) charitable organization, Travis Spouses Club is able to accept donations!
To mail your donation please send to:
Travis Spouses Club
Attn: SCHOLARSHIP FUND
PO BOX 1475
Travis AFB, CA 94535

Or Click the button below:
---
Here are other ways you can support our various programs:
AmazonSmile is a simple and automatic way for you to support your favorite charitable organization every time you shop, at no cost to you. When you shop at smile.amazon.com, you'll find the exact same low prices, vast selection and convenient shopping experience as Amazon.com, with the added bonus that Amazon will donate a portion of the purchase price to your favorite charitable organization.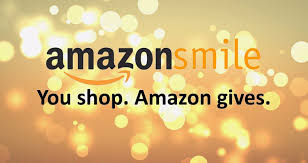 ---
---